Strides Therapy and Educational Services
We evaluate and treat Language delays, Articulation and Phonological disorders, Apraxia and more…
Pediatric occupational therapy is a form of intervention that helps children with cognitive or sensory issues so they can independently perform everyday activities…
Literacy is the foundation of good communication skills and should be introduced to children at a young age, before they start school…
It's common for children to reject different kinds of food. For some, it could be outgrown. For others, it might lead to slow weight gain, picky eating…
Strides Speech Therapy has been providing quality Speech-Language Pathologists to local public and private school system's and private practices in the state of Maryland since 2015…
Strides Therapy and Educational Services is committed to helping children meet their potential by providing high quality, individualized, comprehensive and evidenced based evaluations and treatment.
Please read our success stories and contact us today to see how we can be of service to your child and your family.
We provide in-person services in Davidsonville and Gambrills, MD. Online sessions are available for our speech therapy service.
We also provide contract services to other institutions including public school systems.
At Strides Therapy and Educational Services, we take a family-centered, play based approach utilizing each child's strengths and interests to custom fit a therapy program that is just right for them.
Benefits of Strides Therapy
and Educational Services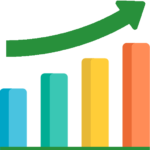 Faster Progress
Our services include parent training and education so that families can carry over communication strategies and build in parent directed, skill focused activities throughout the day.
Affordable
Strides Therapy and Educational Services is in network with most commercial and state plans. We understand how expensive paying for services out of pocket can be. We also offer a prompt pay discount for those paying out of pocket for services.
Convenient
Our teletherapy services can be accessed from your home. No need to spend 15+minutes getting out of the door or driving to therapy and back. For those accessing our in person services, we are conveniently located in Anne Arundel County, close to Crofton, Gambrills, Bowie and Annapolis.
Simple for you
You will find that utilizing our services are easy from the beginning! From the start with online paperwork to scheduling to services, we make the process as seamless as possible for our families.
We accept the following insurance companies and also private pay.
United Healthcare Community Plan (Managed Care Organization)
Tricare (certified provider only)
Priority Partners (Managed Care Organization)
Johns Hopkins Employer Health Programs (EHP)
Johns Hopkins US Family Health Plan
FOR ALL OTHER INSURANCES, WE CAN PROVIDE YOU WITH DOCUMENTATION TO SUBMIT
TO YOUR INSURANCE COMPANY FOR REIMBURSEMENT.