It's common for children to reject different kinds of food. For some, it could be outgrown. For others, it might lead to slow weight gain, picky eating as they grow up, or even choking hazards. Enlisting the help of therapists could address your kid's feeding problems. We can help with a range of concerns including breastfeeding (working together with a lactation consultant), bottle-feeding or cup-drinking, advancing to solids, pre- and post-frenectomy, picky eating, and oral sensory-motor difficulties (commonly diagnosed as behavioral feeding difficulties).
arch their back or stiffen when feeding
have problems breastfeeding
have trouble breathing while eating and drinking
eat only certain textures, such as soft food or crunchy food
pocket (which means to hold food in their mouth)
cough or gag during meals
drool a lot or have liquid come out of their mouth or nose
have a gurgly, hoarse, or breathy voice during or after meals
spit up or throw up a lot
are not gaining weight or growing
These are common signs of feeding disorders. If your kid exhibits a few of these signs, talk to your speech-language therapist to know how to proceed with treatment.
Early Intervention Is Essential
If your child has a feeding disorder, they may be at risk for:
dehydration or poor nutrition
food or liquid going into the airway, called aspiration
pneumonia or other lung infections and
having negative feelings about eating. They may avoid eating or associate it with pain, frustration, or embarrassment.
How
Strides Therapy and Educational Services
Can Help
Feeding Services
Let us help your kid develop safe and positive feeding habits. Through therapy, your kid can gain weight appropriately, eat safely, and feed themself independently.
Strides Therapy and Educational Services is committed to helping children meet their potential by providing high quality, individualized, comprehensive and evidenced based evaluations and treatment.
Please read our success stories and contact us today to see how we can be of service to your child and your family.
We provide in-person services in Davidsonville and Gambrills, MD. Online sessions are available for our speech therapy service.
We also provide contract services to other institutions including public school systems.
At Strides Therapy and Educational Services, we take a family-centered, play based approach utilizing each child's strengths and interests to custom fit a therapy program that is just right for them.
Benefits of Strides Therapy
and Educational Services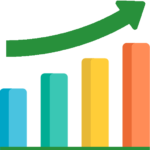 Faster Progress
Our services include parent training and education so that families can carry over communication strategies and build in parent directed, skill focused activities throughout the day.
Affordable
Strides Therapy and Educational Services is in network with most commercial and state plans. We understand how expensive paying for services out of pocket can be. We also offer a prompt pay discount for those paying out of pocket for services.
Convenient
Our teletherapy services can be accessed from your home. No need to spend 15+minutes getting out of the door or driving to therapy and back. For those accessing our in person services, we are conveniently located in Anne Arundel County, close to Crofton, Gambrills, Bowie and Annapolis.
Simple for you
You will find that utilizing our services are easy from the beginning! From the start with online paperwork to scheduling to services, we make the process as seamless as possible for our families.