Did you know?
Speech-Language Pathologists have extensive education and training!
120 credits for a Bachelor's degree as a pre-requisite to a required Master's program
A Master's program that includes 38 or more credits
400 Clinical practicing hours
9 month full time employment with direct supervision
Certification through the American Speech-Language Hearing Association ( ASHA )
At least 30 continuing education credit hours every 2 years
LOREN J. DLUGOS, M.S. CCC-SLP
OWNER / SPEECH-LANGUAGE PATHOLOGIST
Loren began her career as a speech-language pathologist after receiving her Bachelor's and Master's Degrees at Towson University. While at Towson, Loren graduated Magna Cum Laude in her undergraduate studies and was a recipient of the Faculty Award for Graduate Academic Excellence in graduate school. She has been a practicing speech-language pathologist for over 18 years. Loren has experience in evaluating and treating children and adults with varying diagnoses and disorders in a variety of settings. However, she has a passion for pediatrics and has chosen to specialize in childhood disorders and delays. She has received specialized training in Hanen's "It Takes Two To Talk," PROMPT and PECS. Loren holds her Certificate of Clinical Competency from the American Speech Language Hearing Association (ASHA) and is licensed to practice in the state of Maryland. She has received an ASHA Award for Continuing Education (ACE) in 2008 and 2017 for her commitment to lifelong learning by attending above and beyond the required hours of course work to further her expertise within the field of speech-language pathology. She also subscribes to The Informed SLP to stay up to date monthly on the most recent research to implement into her evaluations and treatment sessions.
BETHANY LEMAK, M.S. CCC-SLP
SPEECH-LANGUAGE PATHOLOGIST / CLINICAL SUPERVISOR
Bethany's passion for speech language pathology started early in her life. While working on her undergraduate degree
at Bloomsburg University, she was a member of the Bloomsburg University Honors Program. She graduated Magna Cum Laude with a bachelor's degree in Speech-Language Pathology and Audiology. Additionally, she received a minor in Psychology at Bloomsburg University and was invited to be a member of the Honor Society of Phi Kappa Phi. She was selected to present her own Honors research study related to the field of speech language pathology at the National Collegiate Honors Council conference in Chicago in 2015. She went on to earn a master's degree in Speech-Language Pathology at Towson University. During graduate school and beyond, she has worked in diverse settings to treat and evaluate both children and adult clients with widespread diagnoses and disorders.
Lisa Jurkiewicz, M.S. CCC-SLP
SPEECH-LANGUAGE PATHOLOGIST
Lisa began her career as an RN/BSN, working at Johns Hopkins NICU and later as a case manager. After deciding on a career change, Lisa graduated from Loyola University in 2015 with her Masters in Speech-Language Pathology (SLP). Following graduation, Lisa completed her CF with a pediatric private practice in Stafford, Va. This first SLP position solidified her love of pediatric feeding, as she quickly moved from training as a feeding therapist to becoming the practice's lead feeding therapist due to changes in staffing. Lisa then transitioned to jobs in the Fairfax County school system and Early Intervention for the Infant Toddler Connection of Fairfax-Falls Church. Currently, Lisa works PRN at Inova Fairfax Hospital in their outpatient rehabilitation department seeing both pediatric speech and feeding patients. She has worked there since 2017. On a personal note, Lisa resides in Severna Park and enjoys spending time with her husband and two (very busy) toddlers. In her "spare" time, she enjoys riding the Peloton and reading her Kindle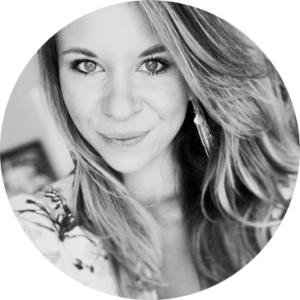 JULIA KUSTUSCH, M.S. CCC-SLP
SPEECH-LANGUAGE PATHOLOGIST
Julia's passion for language and communication began early in life when she learned English as her second language at the age of 8. This experience emphasized the importance of language and communication. She earned her undergraduate degree in Hearing and Speech Sciences at the University of Maryland and her master's of science in Speech Language Pathology at Loyola University of Maryland in 2014. Julia has experience working with clients of all ages (infants-geriatric) in a variety of settings. Currently Julia services students in local public schools as well as our clinic.
Kathryn Wingate, M.S. CCC-SLP
SPEECH-LANGUAGE PATHOLOGIST/CLINICAL SUPPORT for CONTRACTUAL SERVICES
Kathryn Wingate, M.S., CCC-SLP has almost 19 years of experience in the field of speech-language pathology working with both adult and pediatric populations in acute care hospitals, skilled nursing facilities, long term care facilities, outpatient, and school settings.  Kathryn received her Bachelor of Science in speech-language pathology and audiology and her Master of Science in speech-language pathology from Towson University in Towson, MD.  She is licensed in the state of Maryland and holds the Certificate of Clinical Competence through the American Speech Language Hearing Association (ASHA). She is VitalStim certified and has received training in DIR Floortime and PROMPT therapies.  Kathryn believes in the importance of building relationships with clients and their families to promote success in the area of communication.   Kathryn has a passion for helping others and is excited to provide support to her fellow speech-language pathologists. 
Brenna Gertz, M.S. CCC-SLP
SPEECH-LANGUAGE PATHOLOGIST
Brenna attended Loyola College where she discovered that her love for science and teaching could be combined through Speech-Language Pathology! In 2009, she graduated Summa Cum Laude with a Bachelor of Science degree in Speech-Language Pathology and Audiology, and was invited to be a member of the honor society Phi Beta Kappa. She then went on to earn her Masters of Science in Speech-Language Pathology at Loyola University. Originally, she intended to pursue a career working with adults, but felt at home working with children. Brenna has worked for Anne Arundel County Public Schools since 2011, and is excited to explore a new job setting with new challenges! She was born, raised, and continues to live in "South County" with her husband, dog, and 3 energetic, young boys. Her favorite ways to spend her time are reading, volunteering at her son's school, and spending time outside with her family. 
Radhiya Flanders, M.S. CCC-SLP
SPEECH-LANGUAGE PATHOLOGIST
Radhiya Flanders lives in Chesapeake Beach, Maryland. She received her Master's degree from Howard University in Communication Sciences and Disorders. Radhiya is licensed by the state of Maryland and has her Certificate of Clinical Competence from the American Speech-Language-Hearing Association. She has been working as a Speech-Language Pathologist for over 19 years, primarily in early intervention programs, clinical and school-based settings. She has spent a large amount of her career working on increasing communication skills for elementary students and improving language, self-advocacy and transition skills for secondary students.  Radhiya has worked in a number of schools in Maryland as well as Washington, D.C. and Connecticut.  In her free time, Radhiya enjoys reading, shopping, traveling, dining at different restaurants around the DMV with friends and spending time with family.  Radhiya looks forward to working with families on ways to increase communication skills in their child's daily lives.
Maya Isaac, M.S. CCC-SLP
SPEECH-LANGUAGE PATHOLOGIST
Maya's passion for speech pathology started after volunteering at a summer camp organized by a local speech clinic. As a result of this experience, she worked in a private practice for further exposure where she decided that this was her calling in life. Maya then attended George Washington University and completed her Master's degree in Speech Language Pathology. Through the years she has gained experience working in different settings to evaluate and treat both children and adults with various disorders. She currently services clients in our clinic as well as in local public schools.
Tyra Hedgepeth, M.S., OTR/L
OCCUPATIONAL THERAPIST
I am a graduate from Howard University, where I was exposed to a culturally diverse and
research intensive occupational therapy program. I am passionate about working with all
children of varying diagnoses, but I have a special interest in those with autism spectrum disorder. I have recently become a certified autism specialist and plan to continue learning about this unique and special population. I enjoy making each therapy session fun, creative, and individualized to meet each child's needs. I am originally from southwest Virginia and now have been living in the DMV area for the past 4 years. I enjoy spending my free time with my family, daughter, and friends.
Jewell Dupree, M.S. CF-SLP
Clinical Fellow Speech-Language Pathologist
Jewell was first introduced to the field of Speech Language Pathology in twelfth grade when her mother, a school Psychologist, suggested that she shadow a school based SLP for her senior project. She received her Bachelors of Arts from Coastal Carolina University in 2018 with a degree in Interdisciplinary Studies: Language Development in Adolescents. There, she was introduced to the world of linguistics, middle level education, child psychology, and the history of dialects. She is a recent 2022 graduate from the University of the District of Columbia (UDC) with her Masters of Science in Speech Language Pathology. While in school, she fell deeper in love with dialectal differences, literacy, cultural competency, and language disorders. Jewell comes from a long line of educators and she enjoys building relationships with clients and their families. In her free time, Jewell loves watching games shows and television, as well as engaging in outside activities with her loved ones.
NICOLE SPENCER, B.A., C-SLPA
SPEECH-LANGUAGE PATHOLOGY ASSISTANT
Nicole is a licensed and ASHA certified Speech-Language Pathology Assistant. Although her career began in the legal field, she was drawn to the field of speech pathology when her mother suffered a stroke and lost her ability to speak (called "aphasia"). She began pursuing her bachelor's degree in 2018 and graduated from University of Maryland (UMD), College Park, with a Bachelor of Arts in Hearing and Speech Sciences in the Fall of 2020. At UMD, she gained valuable clinical experience through observation, volunteering, and internships. Nicole also has more than two
decades of childcare experience and is passionate about helping her clients succeed. Nicole also has certification from the American Speech Language Hearing Association (ASHA). She loves helping families facilitate speech, communication, language, and
play. Nicole strongly believes that communication is a foundational building block to developing relationships, and therefore takes pride in her work as she strives to help
others find their voice.
KAREN KNIGHT
OFFICE MANAGER and SPECIAL EDUCATOR/TUTOR
Hi. I'm Karen Knight. I am excited to join the Strides Speech Therapy team! I am a former elementary school teacher and
a mom of 3 kids, 2 of whom currently receive speech therapy. I have 10 years of experience teaching in both MD and TX.
I have taught First, Second, and Third grade, as a General Educator as well as a Special Educator. I have a Bachelor's Degree in Elementary Education and a Master's Degree in Special Education. I am also National Board Certified in Early Childhood Generalist. I enjoy CrossFit, reading, and snowboarding when I get the chance. I also love Disney! 
BEATRIZ BROWN
BILINGUAL CARE COORDINATOR
Beatriz is an advocate of language and communication. She was exposed to English when she was in middle school in her native country of Colombia and developed a passion for it. She received an Associated Degree in Audio Visual Media in Colombia in 2000.  She stayed on at the University as an event coordinator for 4 years years. She moved to the United States in 2004.  She completed an Associate Degree in Business Management from Anne Arundel Community College.and since then she has been working with the Hispanic community. In 2011, she went on to work as a Communication Care Representative, where she was an interpreter for nurses nationwide. Eventually, she moved to the Department of Health and was committed to working with thousands of families in the county as a bilingual peer counselor in the Woman, Infant, and Children (WIC) program. She also worked for the Maryland Children's Health Program (MCHP) until her youngest daughter was born in 2017. Currently, she is excited to be a part of Strides Speech Therapy team to continue working with bilingual families. She lives in Harwood with her husband and two daughters and enjoys living in the countryside. In her spare time she likes hiking, swimming, cooking, practicing soccer and other sports with her daughters.
LORETTA FREEMAN
SPECIAL EDUCATOR/TUTOR
Hi I am Lorretta Freeman. I am excited to join the Strides Speech Therapy Team. I am a licensed Special Educator with over 20 years of experience working with children with mild to significant disabilities. I live and teach in Anne Arundel County. I have one son who is on the Autism Spectrum.  I have a real passion for teaching children to read! When I am not teaching or tutoring, I love to spend time traveling. I also really like plants and being outdoors. I look forward to assisting the Strides team in providing educational services.
Melissa J. Boston, ABD / M. Ed.
SPECIAL EDUCATION TEACHER
Melissa (she/her/hers) has worked across DC and Maryland in the field of special education for 20+ years mostly within nonpublic/specialized K-12 schools and spent 8 of those years as a
principal. She is trained and certified in several areas including restraint and seclusion, restorative practices, and the science of reading, specifically Orton Gillianham approaches, Wilson, and SPIRE. Currently, Melissa is an educational consultant and co-founder of her non-profit Mindworks Collaborative. She also serves as program site-supervisor for the Early Childhood Special Education program within the Graduate School of Education and Human Development at George Washington University while working on her dissertation for her Doctorate program. Melissa's research interests include Restraint and Seclusion Practices,
Equity in Education, Teacher & Administrator Wellbeing, and Education Policy.